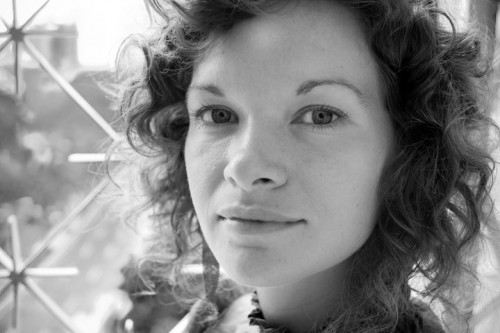 [español] Soy investigadora británica y vivo en Caracas desde el año 2005. Me especializo en cultura visual y estudios culturales. En el 2011 recibí mi PhD por la investigación ¡Venezuela Progresa! Dictatorship, Spectacle and the Construction of Modernity para la cual recibí una beca del Arts and Humanities Research Council (AHRC) en la Universidad de Londres en el campo de estudios culturales latinoamericanos.
Mi investigación se ha centrado en la Caracas de los años 50 y la construcción visual y discursiva de la modernidad, pero investigo cultura visual en general y temas como el archivo, el espacio, el arte contemporáneo, la fotografía y la relación poder-imagen.
Escribo textos por encargo, y también colaboro con revistas y medios en el exterior.Como docente, dicto cursos de crítica de la fotografía y organizo encuentros mensuales con fotógrafos, críticos y profesionales del campo de la fotografía. También soy profesora del Departamento de Lengua y Literatura de la Universidad Simón Bolívar en Caracas. Llevo seis años trabajando como traductora independiente y me especializo en material cultural, como catálagos de exposiciones y textos sobre arte.
Pueden visitar la página lisablackmoretraducciones.com para revisar mi portafolio de traducciones.
La página lisablackmore-works.net tiene una selección de mis trabajos fotográficos.
[english] I'm a British researcher specialising in visual culture and cultural studies and have been living and working in Caracas, Venezuela, since 2005. In 2011 I received my PhD for the thesis ¡Venezuela Progresa! Dictatorship, Spectacle and the Construction of Modernity in Latin American Cultural Studies at Birkbeck College, University of London, with the help of a full-time AHRC grant.
On this page you'll find extracts from my current work on the urban imaginary of the "new" Caracas in the 1950s, articles I've published, an archive of postcards and some personal projects. I also work as an independent translator specialising in culture, the visual arts and film. I teach photography criticism and organize the monthly lecture programme at Roberto Mata Taller de Fotografía and am a lecturer at the Department of Language and Literature at the Simón Bolívar University in Caracas, Venezuela.
Visit this  lisablackmoretraducciones.com to look at my portfolio of translations.
To see my photographic work, visit lisablackmore-works.net
Email: lmblackmore@gmail.com